Our friendly team has been providing high- quality vision in a compassionate, comfortable and safe environment for more than 5 years. We are currently accepting new patients and welcoming back our established patients. Our patients' safety and well being are our top priority. We have elevated our high standards ever further. Please call us at 602-993-2727 to schedule your next appointment.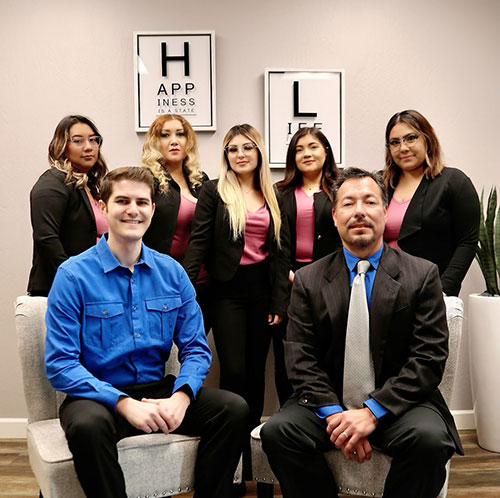 Welcome to Moon Valley Eyecare
Dr. Dominguez and Dr. Bromley put their patients and vision first and foremost. It is a trust that will never be broken.
Dr. Dominguez, Dr. Bromley, and their associates provide vision and eye health examinations which are designed to detect a wide range of problems affecting vision that can cause blurred and disruptive vision. The examination also includes diagnosis of eye disease such as:
Cataracts
Diabetic Retinopathy
Retinal Tears/Detachments
Glaucoma
Hypertensive Retinopathy
Macular Degeneration
Refractive disorders of the visual system
Closed for lunch from 1-2 pm daily
Great place to get your eyes checked. They are very friendly and have great customer service. Dr. Dominguez and staff are fantastic! They made my nervous son feel easy and relaxed about his exam. It was the first time getting his eyes check and didn't know what to expect. Well needless to say they made a lasting impression on him on how helpful and nurturing they were during his exam. Also, they have the Optos machine to take pictures of your eye which gives much better results than getting dilated in my opinion. Definitely a recommended place to go for eye care!
Zen P.