Our friendly team has been providing high- quality vision in a compassionate, comfortable and safe environment for more than 5 years. We are currently accepting new patients and welcoming back our established patients. Our patients' safety and well being are our top priority. We have elevated our high standards ever further. Please call us at 602-993-2727 to schedule your next appointment.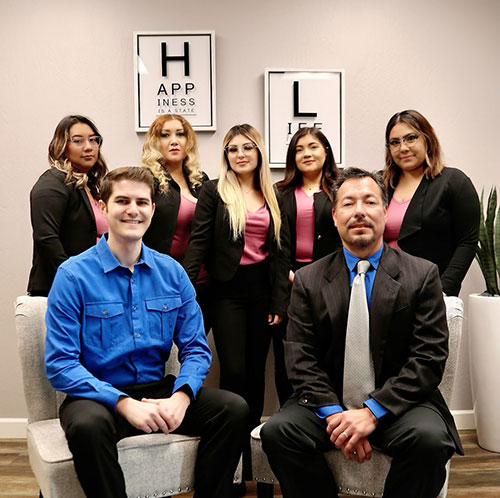 Welcome to Moon Valley Eyecare
Dr. Dominguez and Dr. Bromley put their patients and vision first and foremost. It is a trust that will never be broken.
Dr. Dominguez, Dr. Bromley, and their associates provide vision and eye health examinations which are designed to detect a wide range of problems affecting vision that can cause blurred and disruptive vision. The examination also includes diagnosis of eye disease such as:
Cataracts
Diabetic Retinopathy
Retinal Tears/Detachments
Glaucoma
Hypertensive Retinopathy
Macular Degeneration
Refractive disorders of the visual system
Best eye doctor I have had in years! He takes his time, he listens, he doesn't appear rushed at all. The office staff, too, were great! They were friendly and helpful. They will definitely be my new eye care provider from now on!! If I could give more than 5 stars I would!
Chris C.